It was a busy weekend at Litprom, the Society for the Promotion of African, Asian and Latin American Literature. The 2016 edition of the festival, with the theme 'New World Literature and the Global South,' featured 12 authors from Asia, Africa and South America. Together with Amanda Lee Koe from Singapore, we joined a distinguished bevy of writers on a range of panels and discussions.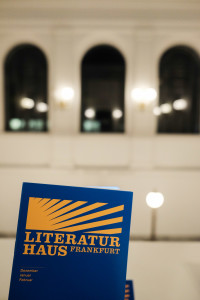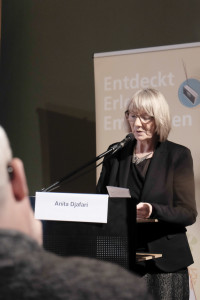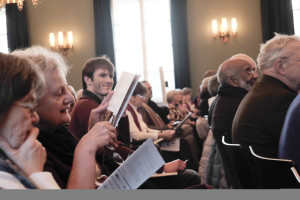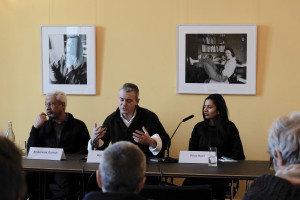 Just before the festival, I had the chance to speak at the Metropolitan School Frankfurt to a very endearing and enthusiastic bunch of 9th and 10th Graders about the power and value of poetry. I think my rendition of Dog TV had them thinking about the possibilities of seeing the poetic through the mundane.
Then I had the great pleasure of hanging out with Dirk Huelstrunk, the grandfather of poetry slam in Frankfurt. A true pioneer of slam in the city, nowadays, he trucks in his own cadences, merging sound art through words and loops. The soundscape is emotive, charged with dissonance and urgency and we worked on two pieces, Camera Be and Well Done, which we performed as part of the closing act for the festival. I helmed the rest of the evening, doing favourites such as Made in China and O Holy Torrent as well as newer pieces such as Kenny G. The latter was accompanied with a mash up of Kenny G's tunes, to much hilarity.
The festival was held over a rainy, windy weekend in Frankfurt. A buzzing business city at best, it empties out during weekends, and the weather seemed to follow, dropping to -5 degrees Celsius in the mornings.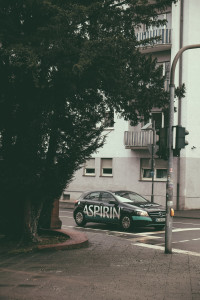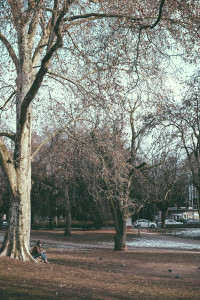 Sometimes, the best conversations were held over mealtimes. One memorable lunch I had was with Angolan author José Eduardo Agualusa and Brazilian fictionist Luiz Ruffato. We traded stories about ludicrous festival experiences, including one being stuck on a cruise boat floating down the Amazon for a whole week. The audience was a bunch of older women, constantly making 'literary' advances, like piranhas circling for the kill.
I had the chance to walk briefly around in the drizzle on the day after the festival, snapping a few photos, and deciding that monochrome best fit the mood of the city.