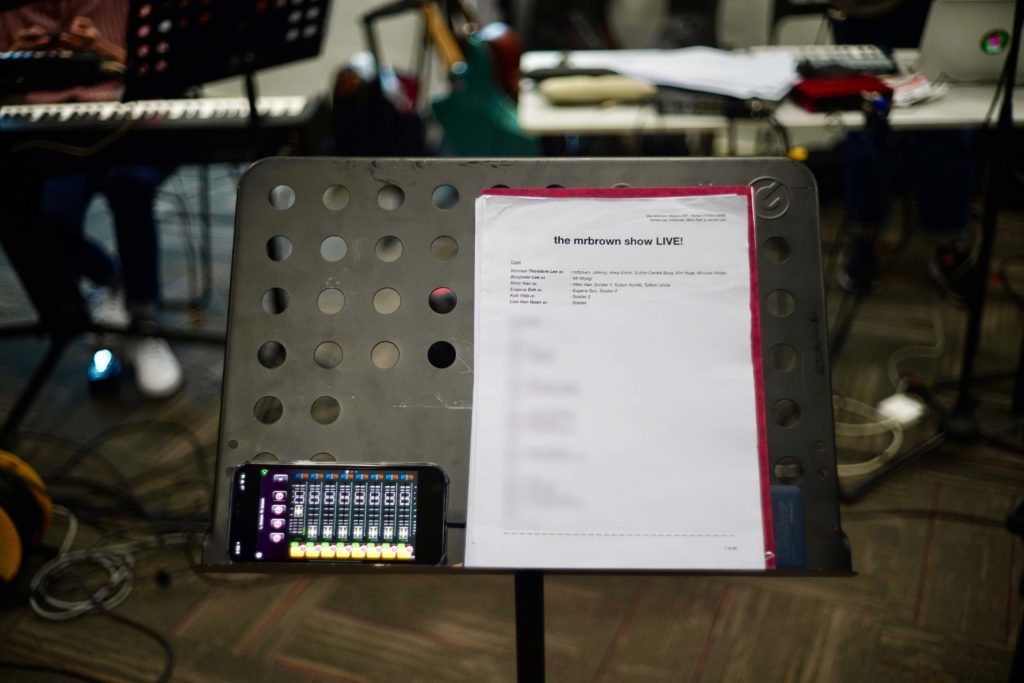 You could say this show has been 15 years in the making. Or that we've waited 15 years to make this show. Either way, a stage show is never a light undertaking. When I first started writing the comedy podcasts with mrbrown, I was still a trainee teacher in NIE, bright-eyed and bushy-tailed. Over the years, we had a string of fellow collaborators, including my brother, Ivan. One by one, everyone left as their paths diverged. But I stuck on.
It was kind of addictive, showing up week after week at the studio to take apart the news and 'find the funny' as we liked to call it. It was always about getting at the premise of the story and looking for a way to subvert it, whether through a committee meeting, a movie trailer, a parody song and so on.
Eugene Soh, leader of the band

Our drummer, Han Quan

The smooth keys of Yida

The main man: Our producer/director, James Lye
Nobody sponsored us, nobody paid us, but people listened. And that was enough. Of course, we also did it for free, so paying for content was never a barrier. But we did it too because we believed in the show. We started in the days before YouTube took off, which is why the show existed as an audio podcast for many years, but from 2013, the transition to video slowly, but inevitably happened. It was accelerated by the accidental creation of Kim Huat as a character, but we also realised that audio didn't play well with social media platforms.
So eventually, the sketches changed to become more visual. Video was another animal, though, so there are a multitude of considerations to think about when it comes to production. 2020, for us, has been the year of the green screen. It's been challenging to learn the ropes and execute, but like everyone else around the world, working from home has taken on a new and critical meaning.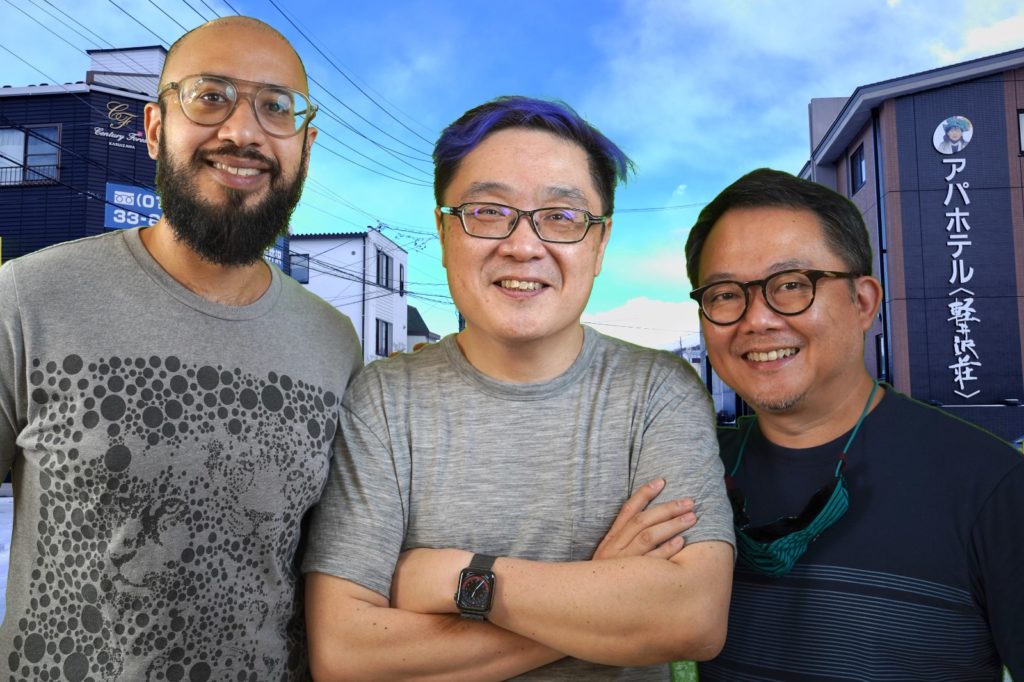 Which brings me to the show. Ironically, without the pandemic, it would never have happened. One of us, or all of us, would likely have been traveling and it would have been possible to block the three months needed to put a show like this together. Of course, the downside is that it's just 100 audience members per show, although we are live streaming our final performance.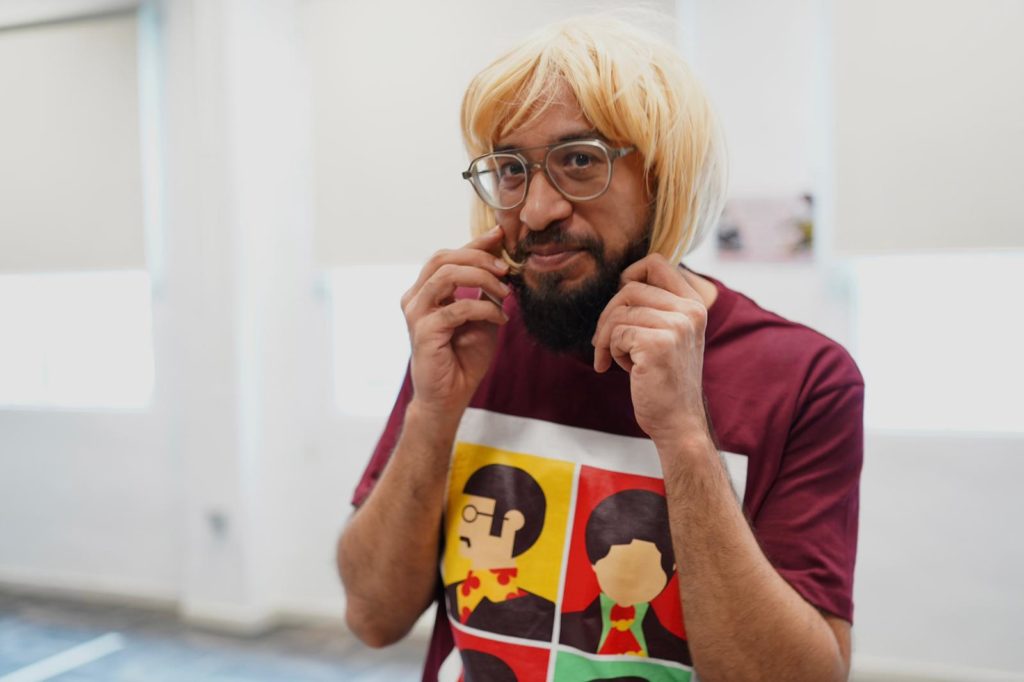 The show itself is difficult to define. It is theatre only in the broadest sense of the etymology of the word 'theatre'; to behold, to gaze upon, to be presented with.
Behold, here we are, upon a stage of our own doing (and undoing), bringing to you a retrospective of songs, monologues, sketches, spoken word and even improvised comedy.
It is a microcosm of thousands of hours of podcasts and video clips. It weaves the personal with the social, the serious with the silly, Christmas with the kooky.
This is our gift to you in 2020, to say goodbye to this scarred year with a smile and look forward to a better world in 2021.
The mrbrownshow LIVE! is part of SIFA V2.020. There are four shows from 25-27 December 2020. The last show will also be live streamed.
Tickets available here: https://sifa.sg/programmes/the-mrbrown-show-live
Photographs by mrbrown