BuySingLit is back for a third year (https://buysinglit.sg/programmes-list/) and there are a whole host of programmes, workshops, performances and readings that caters to different languages and age groups.
Book publishers, retailers and literary non-profits band together to encourage more people to discover and embrace Singapore's literature. And they are doing this through a variety of way, some conventional and some experimental. Its good to know that as a literary community, we're not content to rinse and repeat but are willing to innovate and embrace new ideas.
I'm excited to be doing two new things for this year's festival. The first is a terrarium workshop called We all step on snails: A Poetry & Terrarium Experience on the 9th and 17th of March, 1-3pm.
Make your very own terrarium while I serenade you with a series of poems about our natural world. Note: snails not included!
Tickets can be found at bit.ly/terrariumtickets.
Each ticket comes with a $10 #BuySingLit voucher.
Each session is limited to 20 pax.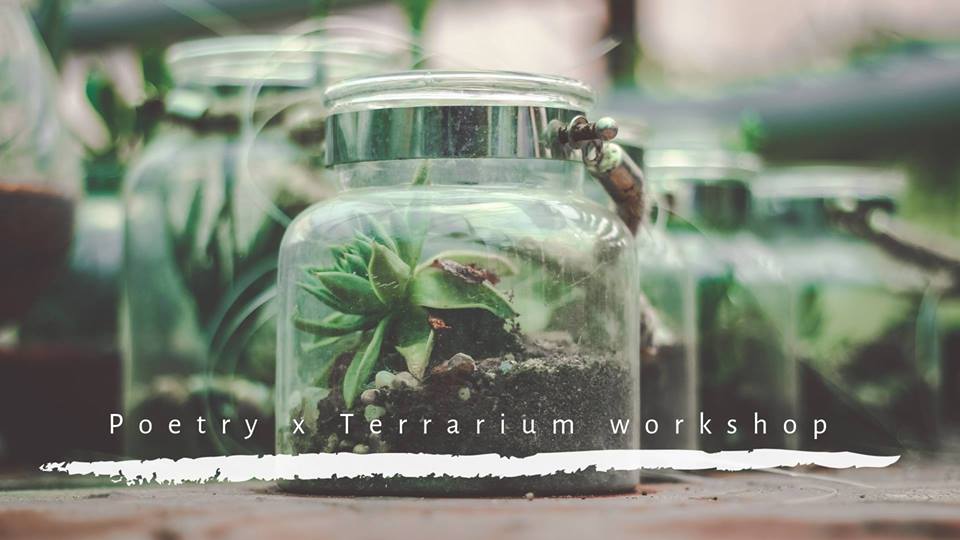 On 16 March at 2pm, I'll be at the very lovely Temenggong 18/20 space, a black and white bungalow along Temenggong Road, to share my poems from my travels while everyone has a cup, or two, of tea. Think of this as a rest-stop for the world-weary traveler. Let poetry be a balm that refreshes and renews the soul. Best of all, this is a double bill featuring fellow travel writer Tan Mei Ching.
Note: Please bring your own cups.
General Admission – $28
Student / NSF / Senior Citizen – $20*
Ticket price excludes ticketing agent fee.
Each ticket comes with a $10 #BuySingLit voucher!
Get your tickets here