Enroute
A large storm rolled in right after breakfast. The skyline quickly became obscured. A dark wall of cloud hefted its mass over the bay and dumped a boatload of rain on the Casco Viejo. The rain abates in time to grab an Uber to the regional airport.
At the airport I meet Verónica from Puerto Rico, Charlotte from France, Berenike from Belgium, Caroline from the U.S.A. and Nacho Crespo, who's going to be our local Guna host. He bids us a warm welcome but has to stay in the city on business. He'll join us in a couple of days.
The plane I'm on is tiny. So tiny that some SUVS are probably larger. Everything is weighed, including the passengers. The plane, which flies to Puerto Obaldía three times a week, is heavy with boxes of goods, letters and indeterminate parcels. For many people, this is the postal service. There is no road from Panama City. It ends at Carti. And the only way from there is a bumpy eight-hour boat ride. No wonder a large crowd was waiting for the plane as we roared in just above the sea, and skidded to a stop.
Puerto Obaldía is hot and rather barren. We stop for a welcome beer before heading to the boat that will take us to Armila. We also have to go through customs, because we are on the border with Columbia, a thirty-minute boat ride away.
The first glimpse of Armila is that of a sleepy hamlet. Narrow one-man skiffs skim the waves; children splash around in the shallow water and the bass from a Latin tune carries over to our speedboat. It's an unseasonably hot day, which makes everything pop in colour.
The rest of the day is a haze of explanations from our guides Luz and Luis, who are accomplished artists.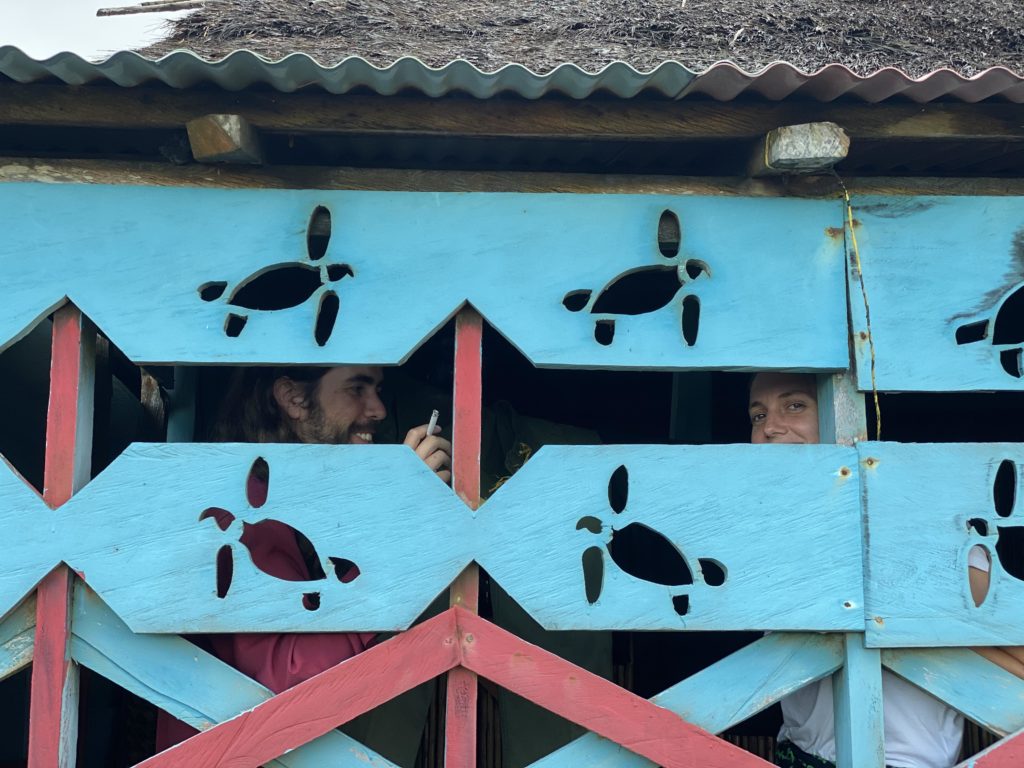 Luz is a visual artist and Luis is a musician who can play just about any instrument. But jet lag overpowers my best intentions, and I am in bed well before 9pm.