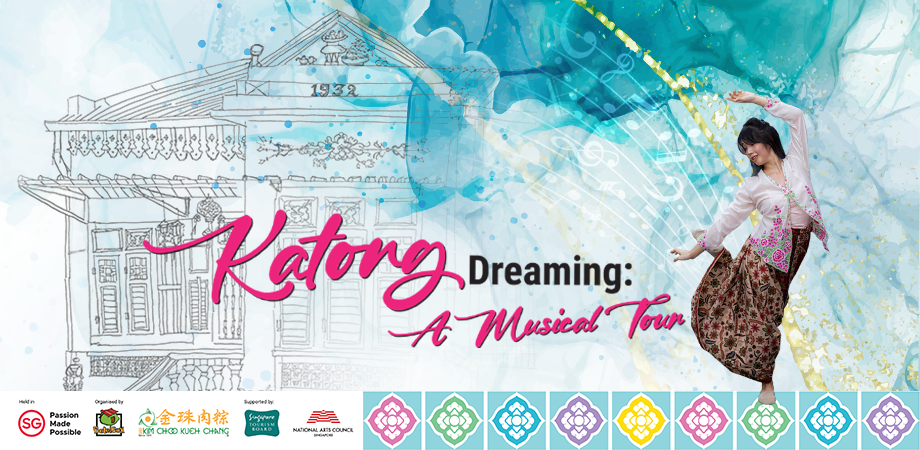 I have a love affair with site-specific work. There's something fundamentally challenging with responding ekphrastically to a found scene or image. So many factors are in the mix: chance, the time of day, the presence of unexpected elements and, of course, how inclined one is to linger or go off the beaten path into the back lane (or the country road).
This practice is a mainstay of my Instagram photohaiku practice, where I impose two control elements. All the photographs are taken, unposed, on the street. The second is that the poetic form is the haiku. These constraints enable me to create a consistent, coherent body of work that is concerned with how content speaks through form.
But beyond this practice, there are also various larger, collaborative projects that I've done in the form of walks and tours around various estates, such as Yishun, Tiong Bahru, Kampung Gelam and now… Katong. The latter is a rich site that blends commerce, history, migrant stories, food and Peranakan influence into a tapestry that sits beneath the ever-present spectre of gentrification that seems to have consumed Katong and Joo Chiat today. Change is the inevitable consequence of growth, particularly when we build on top of things, both literally and metaphorically, but we should also not completely forget the things that made us who we are. An awareness of older stories and traditions are invaluable in shaping the nexus of our identity.
And art is a more amenable entry point than the didactic dictates of history. So it has been a pleasure to work with fellow artists Mark Nicodemus Tan (tour guide, lyricist and singer), August Lum (composer), and Valerie Lim (dancer) in devising this musical performance tour that blends the lived history of Katong with imaginative elements of other seasons, places and times. More importantly, it leads us to question this whole trope of identity that seems to consume us as a nation. We don't promise you the answer in this tour, but maybe, it is a way of coming to be, and become.
Katong Dreaming opens on 18 Feb 2022 and runs to 27 March 2022.
Tickets available at katongdreaming.peatix.com
Use pintupagar for $20 off the full ticket price ($68).